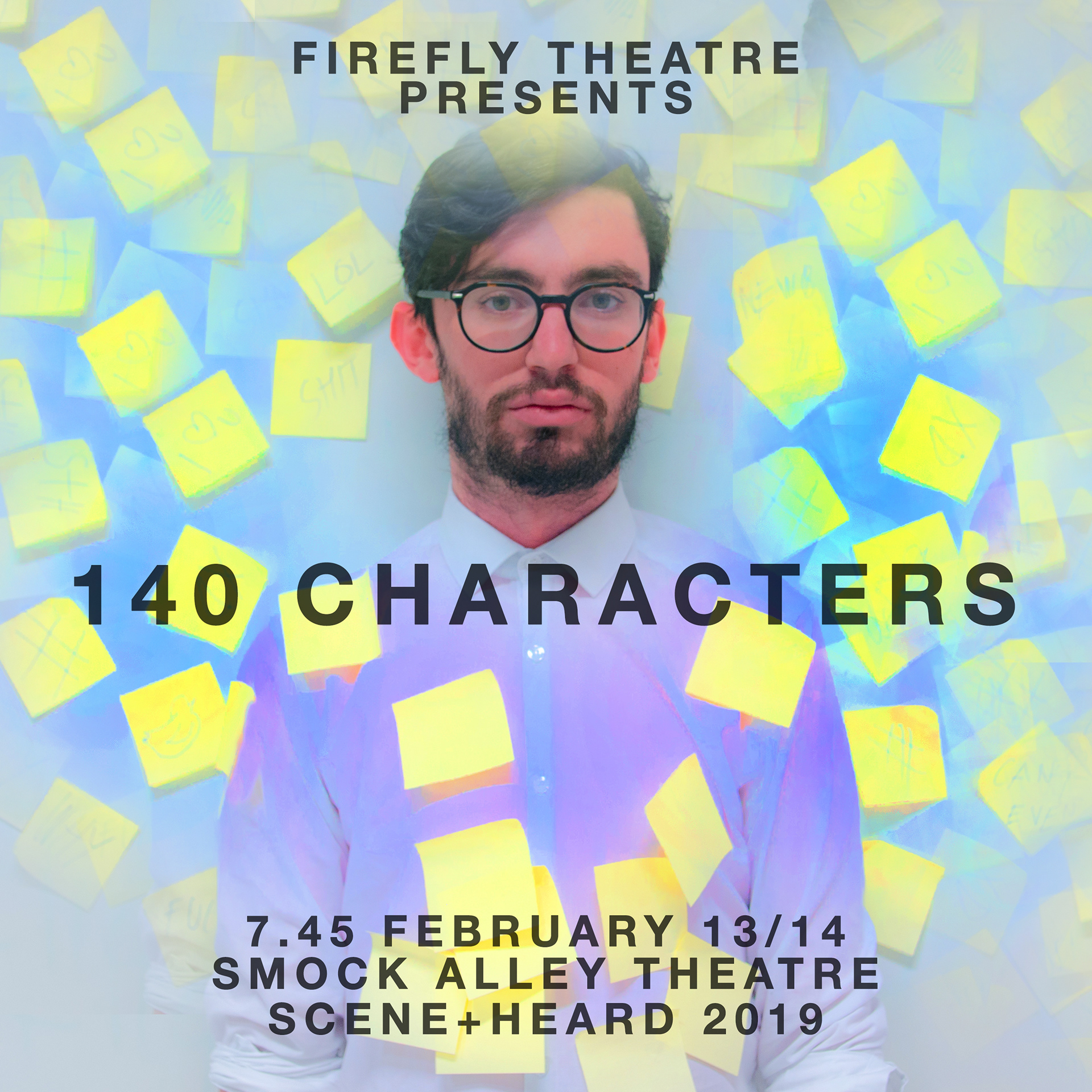 "We ask that you do everything you can to be heard above everyone else". Welcome to the age of constant updates, a moment like no other, where every passing thought will be forever immortalized online. 140 Characters is a One Man Show that delves into the online world and those who dedicate their lives to it. It begs the question, do we control what we post, or does what we post control us? This show will call to you no matter how interested or invested you are in the online world, as it's a study on what is meant by "Human Nature" in the age of social media.

In late 2018, a one man show I wrote known as '140 Characters' was selected to be apart of the 2019 Scene and Heard Festival of New Work in Smock Alley Theatre. It was my first professionally staged work that I am fully directing and writing myself, and I cannot wait for people to see it. 
On top of this, I designed the majority of marketing images and videos for the show, including rehearsal photos, video interviews with characters, character stills, and Q/A interviews with the crew, which can be seen below.